Bill VanGorder had been a runner all his "fitness life" until his knees started to bother him 14 years ago. Scores of 10ks and 6 marathons had taken their toll. He discovered Nordic Walking when he accidentally met the late Dr. Klaus Schwanbeck the former German Olympic Coach who popularized Nordic Pole Walking in North America. Esther, Bill's wife is also an avid Nordic Walker and nationally certified instructor. Both are Master Trainers responsible for certifying all Nordic Walking instructors in Atlantic Canada. Bill began Nordic Walking by cross training with running. He would go out for a warm-up Nordic Walk for 30 minutes then go by his house, drop of his poles and continue for another 30 -45 minutes running with a warmed up, well stretched body. "But, " he says, "I soon found that I was getting a better workout from the Nordic Walking than from the running." That's was because Nordic Walking uses almost 95% of the body's large muscles, not just the 50% of muscles that are below the waist. Almost twice the benefit for the same amount of time spent…and it was low impact. And her reports he gets his upper body strength workout at the same time as his cardio. Bill says he has not had any knee problems in the now over 12 years he has been involved in this fitness activity. And it is extremely convenient. "At any time of year I can pick up my poles and enjoy some fresh air. I urge anyone of any age who enjoys walking to give it a try – you'll be amazed how much fitter you feel very quickly, "he says. "I'm in better shape now than I was 30 years ago when I was running full marathons. Bill VanGorder point out that 70% of Canadians say that walking is their favourite form of fitness (Participation Survey, 2016). Nordic Walking is simply adding poles to regular walking…a better way to walk. It puts the upper body large muscles to work, so up to 67% more calories are burned.
Walking with poles makes you feel more stable and confident. Because you are walking on "four feet", it feels easier and has less impact on hip, knee and foot joints. Even hills are easier because you are using your arms to pull up the slope. As a Nordic Walker he doesn't avoid hills as he did as a runner, Bill says. In Finland, Nordic Walking records an amazing 30% of the population regularly Nordic Walk, in Switzerland health insurance companies offer reduced premiums for those who Nordic Walk, in Austria doctors prescribe Nordic Walking as medical treatment, in Germany there have been mainstream magazines devoted solely to the activity, in the UK community health programs run strong, and in Canada marathons and fun runs have created separate categories for Nordic Walkers.
The term "Nordic Walking" came into existence in 1997 when the Finland national cross country ski team developed a fitness walking pole with a wrist strap system for summer training. The thumb-hole wrist strap is the key component to the Nordic Pole Walking technique and allows the walker to enjoy the associated physical and health-related benefits. Nordic Poles are a style of pole, not a brand. Many companies make authentic Nordic style poles. (Leki, Excel, Gabel) The VanGorders promote the Nordixx brand because they are literally ½ the cost of the aforementioned brands. A set of specially designed poles for can be obtained for $70 to $90 – these are not to be confused with trekking poles due to how you use the strap and the angle at which you plant your poles into the ground – and you'll also need a good pair of walking shoes.
Bill VanGorder is the Founder and President of Nordic Walking Nova Scotia. He worked for the YMCA for 28 years in Hamilton, Kitchener-Waterloo, Edmonton and Halifax. In 1991 he became CEO of The Lung Association of Nova Scotia where he stayed for 15 years. For the next 5 years he ran a Fund Raising and Volunteer Development consulting business. In 1993 he and wife Esther established Nordic Walking Nova Scotia a division of their MRC Associates Inc. At 76, he continues to work full time – and loves it.
Email: Bill@NordicWalkingNovaScotia.ca Website: www.NordicWalkingNovaScotia.ca Thank you for Watching!

Call Me For Expert Senior Housing Services
Looking to sell your home? Give me a call today. When you are buying or selling a home, don't waste time. Give me a call for experience, market knowledge, correct pricing, and a sincere interest in helping you fulfill your real estate goals. If you are ready to sell your home for maximum value, the best place to start is by clicking here and scheduling an appointment.
Roy Thomas SRES is a Senior's Real Estate Specialist and a REALTOR® with Sutton Group-Professional Realty. Licensed since 1991, much of Roy's practice is helping retirees with their later in life moves. Roy can be reached at 902-497-3031, by email: RoyThomas@RoyThomas.ca or read other articles online at www.HalifaxSeniorLiving.ca
You may be interested in these posts also: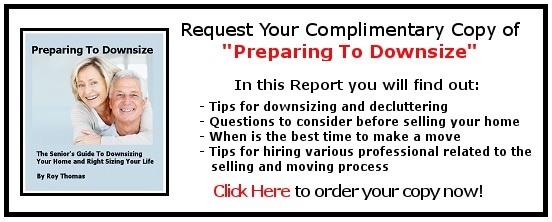 Roy Thomas SRES® (Senior's Real Estate Specialist) is a REALTOR® with Sutton Group Professional Realty. Since 1991 Roy specializes in helping retirees with their later in life real estate transactions. If you are contemplating a move and would like a complimentary copy of Roy's guide to downsizing entitled "Preparing to Downsize" please click here