Thinking of selling your Halifax home, but have a roof that needs replacing? Since your goal is to improve curb appeal and pass the home inspection, should you have new shingles added over your old ones or have a tear off, where your old roof covering is removed first? Even though you might want to save money, doing a tear off might offer reassurance to new buyers that your home is a good value.
A tear off means that the contractor removes shingles and any underlayment that covers the wooden deck of your roof before preparing your roof for new shingles. Doing this step requires extra labor, both in the removal and in disposing of old materials. As a seller, you may want to do the job as economically as possible, but starting from scratch can be a good idea.
Why To Consider A Roof Tear Off
Here's why roofing contractors often suggest a tear off before you put on new shingles.
Though your roof may look worn, the damage you see may be matched by what's underneath those old shingles. The plywood underneath can be so weak that it will not support any weight, while moisture might have gotten under the metal flashing near chimneys, roof vents, and other points on the roof. Though you might not have had any leaks inside your home, the roof deck may be a disaster waiting to happen for the new owner. Unless the roofer removes all the old roofing materials, he can only judge the roof's condition by looking in the attic for signs of sagging or for other evidence of water damage around other areas of your home, such as dormers.
Roofing adds weight to your home that averages 91 kw pounds per hundred feet of shingles. If your home is 1,200 sq. ft., a new layer of roofing can add nearly 1,100 kw. If you add heavy-duty shingles or ones that are resistant to wind damage in the Halifax area, the new layer can add even more weight. So will winter snow. Depending on when your home was built, it might not be able to support the weight in years to come as building codes in many areas have changed over the years. A home inspector could point this out after looking at the trusses and rafters in your home.
What makes a roof protect your home is not just the exterior shingles, but the plywood sheathing, the felt material between the wood and the shingles, and the flashing. When you have a tear off done before your new roof is installed, you will be assured that the underlying decking is sound and will get new underlayment, new flashing, and ice and snow barriers as part of the deal. Having the old layer removed before you add a new layer of shingles on your roof will remove all bacteria and algae that might by growing on the roof surface, rather than sandwiching this destructive material between layers of shingles.
Need Direction? Ask Your Agent
Tearing the roof off before installing a new one can give your agent more leverage when selling your home. Even if you just opt for new layer of shingles, make sure that you use a reputable contractor who can offer you referrals to previous work, who gives you an itemized upfront estimate of what he will do, and who can prove that he has liability insurance and certification from the Nova Scotia Construction Safety Association.
Uncertain of what to do before you sell your home? As an experienced agent in the Halifax area who specializes in Boomer and Senior Real Estate, I can offer you some concrete suggestions that it saved other sellers money when preparing their home for sale. Just give me a call at 902-497-3031 or  click here for a copy of my free e-book How To Properly Repair Your Home For Sale. It will help you start thinking about what you need to do to make your home appealing for a quick sale.
If you are looking to buy or sell a house with a space that can be an income unit or separate space for parents or children, call me today. If you are ready to sell your home for maximum value, the best place to start is by clicking here and scheduling an appointment.
Roy Thomas SRES is a Senior's Real Estate Specialist and a REALTOR® with Sutton Group-Professional Realty. Licensed since 1991, much of Roy's practice is helping retirees with their later in life moves. Roy can be reached at 902-497-3031, by email: RoyThomas@RoyThomas.ca or read other articles online at www.HalifaxSeniorLiving.ca
You may be interested in these posts also: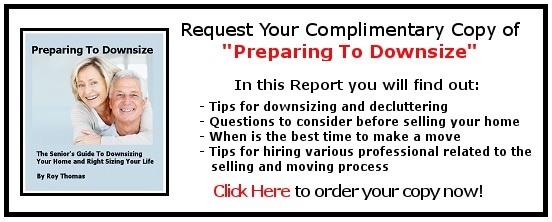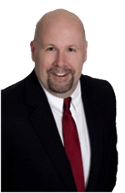 Roy Thomas SRES® (Senior's Real Estate Specialist) is a REALTOR® with Sutton Group Professional Realty. Since 1991 Roy specializes in helping retirees with their later in life real estate transactions. If you are contemplating a move and would like a complimentary copy of Roy's guide to downsizing entitled "Preparing to Downsize" please click here.